EMS(Electronic Manufacturing Services)
To support your flexible response against a changing market, Meiko offers total solution services that can centralize entire processes outsourcing from pattern design to manufacture, components procurement, SMT, inspection and delivery. (Matching factory: Vietnam Plant)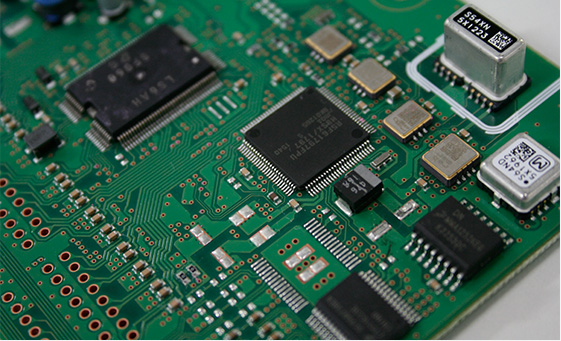 Meiko Electronics EMS business features
All-In Meiko EMS solutions
From pattern design to PWB manufacturing, component assembly and quality inspection, Meiko group covers all processes. It is not only quick delivery, but also quality improvement is possible by rapid information transmission.
An abundance experience of equipment development besides PWB manufacturing.
PWB manufacturing equipment, system equipment and video equipment are in-house development, which makes Meiko EMS possible a total solution proposal for ideal production.
Flexible contract system that was tailored to customer need
One-stop contract from PWB design, or from PWB manufacturing, or only EMS contract is possible. Being tailored to customer need, and contract range is flexibly selected.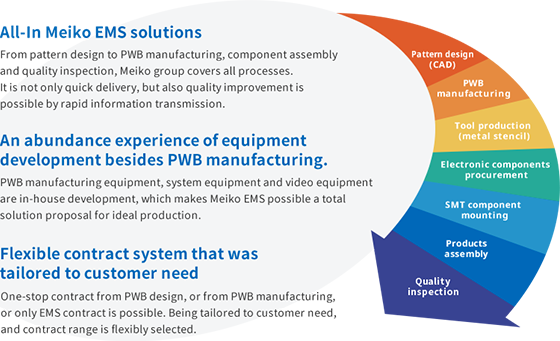 EMS order result
EMS contract from global top companies.
For example, panel module, office equipment, earphones, storage, vehicle sensor, vehicle lighting etc.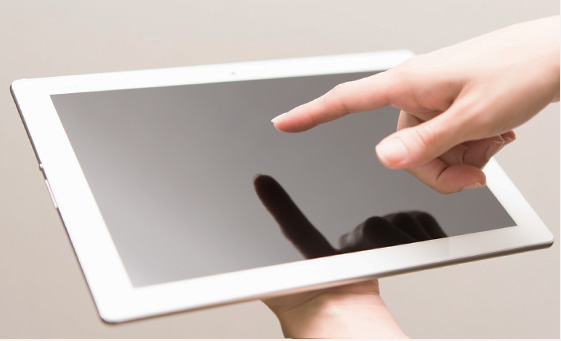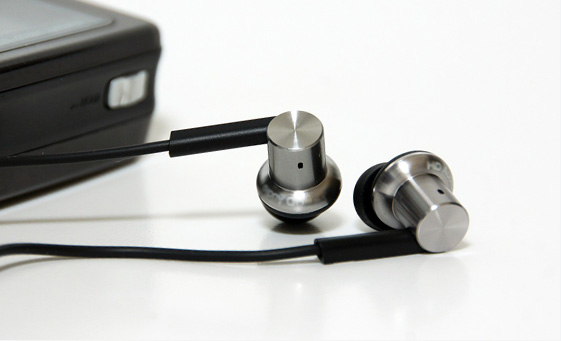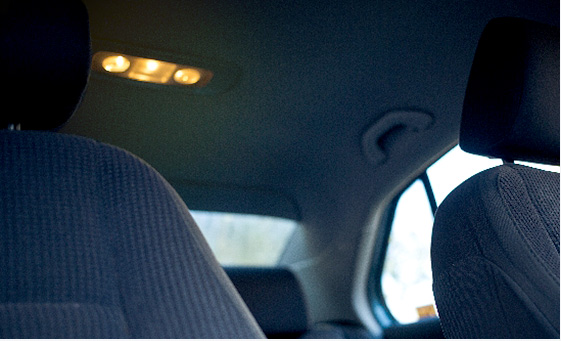 Surface Mount Technology
State-of-the-art equipment for SMT.
Solder cream printer
Fine-pitch printing by house made high-precision metal stencil.
Mounter
Minimum Chip(0402), narrow gap, WCSP(pitch 200um).
AOI
In-Line complete quality assurance for Key processes(solder print, SMT, soldering)
Reflow equipment
Lead-free (Nitrogen less than 1,000ppm possible )
Cleaning equipment
Flux cleansing(direct path methods), ultrasonic aquatic cleansing
ACF connection,ACP connection, X-ray inspection equipment(CT scan support)
Plant's utilities that was enhanced with clean environment
Surface Mounting and assembly in a clean room condition. (class 10,000)
Optimum temperature and humidity environment(20-28℃/40-70%) for electronic packaging
Electrostatic discharge of factory area(100 V or less)
Integrated Surface Mount facilities and production system.
Packaging lines basic equipment configuration and operation system is unified.
Plenty of SMT and product assembly experience.
Widely covered assembly technology from discrete device assembly to module assembly.