Chapter 3.
Technological strengths of Meiko
Meiko has wide-ranging technological strengths and a solid track record from automobile PCBs to smartphone PCBs, and can meet new demands by combining those technologies.
Technologies to Support Safety Control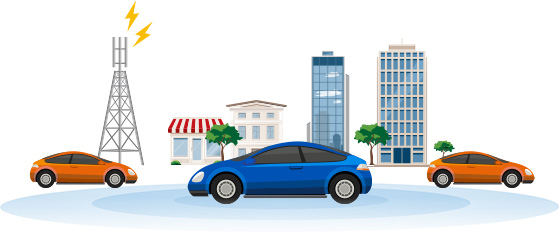 While a very stringent quality standard has already been defined for PCBs used in passenger vehicles, Meiko has reliable technologies and has built trust since the 1980s based on our experience in transactions with automakers. Meiko produces PCBs used for vehicle's ADAS (Advanced Driver Assistance System). ADAS is a system to detect the risk of an accident in advance and avoid it.
Technologies to Support Telecommunications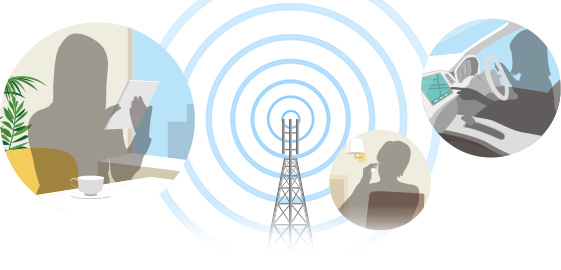 PCBs developed by Meiko have features compatible with high-speed lines, which are indispensable for realization of the next-generation communication society. In the next-generation communication society, the speed at which information can be exchanged will be important. Meiko also produces high-density-wiring and high-spec PCBs for smartphones and other communication devices, and PCBs used for their base stations, which means Meiko has the ability to support the next-generation infrastructure.
The era of IoT is coming. In this era, everything will be connected to the internet.
In preparation for the next generation, Meiko will help realize a better society with new and original ideas.