Rigid-Flex PCB
These PCBs integrate flexible PCBs and rigid PCBs. Because connectors are not required for connection between layers, they are ideal for digital devices that are vulnerable to noise effect. In addition, these PCBs enable the creation of thinner devices by connector-less design and achieve three-dimensional implementation. They are utilized for small mobile devices and digital still cameras that incorporate many high-performance components or cameras.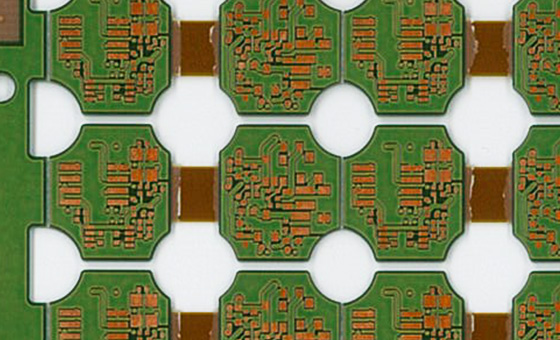 Features
Contribution to enhancing the degree of freedom of total design and bending
Applications
Cellular phones
Digital cameras
Digital video cameras
Camera modules
Stackup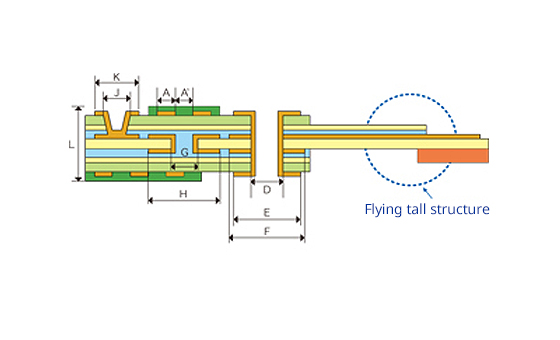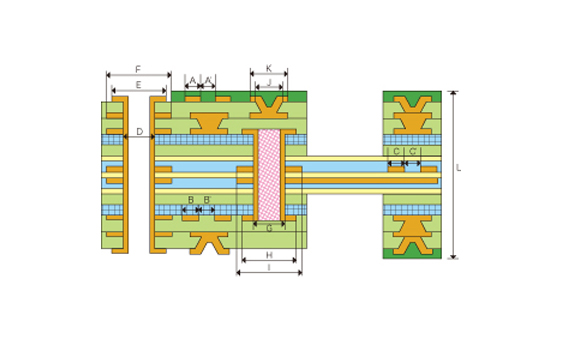 Design rule
unit:μm
Parameter
Simbol
2011
2012
Line width / Spacing
HDI Layer
A/A`
75/75
75/75
Rigid Layer
B/B`
75/75
75/75
FPC Layer
C/C`
50/75
50/50
Plated Through Hole
Drill Diameter
D
250
200
Pad Diameter
Outer Layer
E
500
450
Inner Layer
F
550
500
IVH
Drill Diameter
G
250
200
Pad Diameter
Outer Layer
H
500
450
Inner Layer
I
550
500
Laser Via
Via Diameter
J
100
100
Pad Diameter
K
250
250
PCB Thickness
4Layer (1+2+1)
L
250
200
6Layer (2+2+2)
450
400
These figures are merely settings. They are subject to change without notice.
Search by application
Please select a detailed category
Please select a detailed category
Please select a detailed category