HDI PCB (M-VIA Ⅰ/Ⅱ)
These are multi-layer PCBs in which layers are piled up one by one using laser technology and plating technology after forming a conductor pattern on an insulating layer. Because wiring is possible on the connection part of each layer, this method achieves higher density and higher integration than ordinary multi-layer through-hole PCBs. They are used for devices that require high-density wiring in a limited space.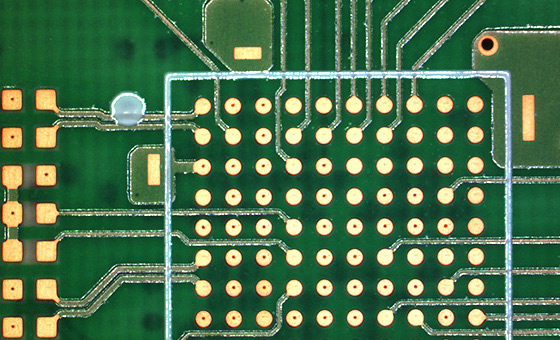 Features
HDI PCBs with Staggered Via and Stacked Via
Any combination with Laser Via, IVH or Plated Through Hole is possible
Applications
Cellular phones
Small mobile devices
Car navigation systems
Digital cameras
Digital video cameras
Multi-function printers, etc.
Cross section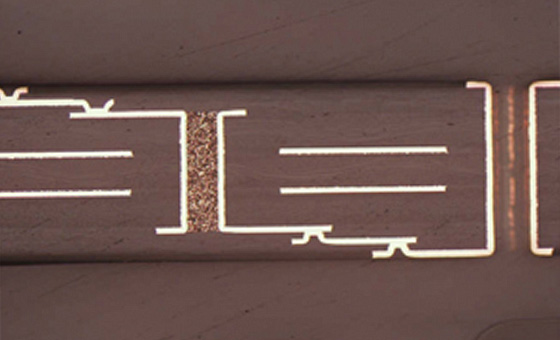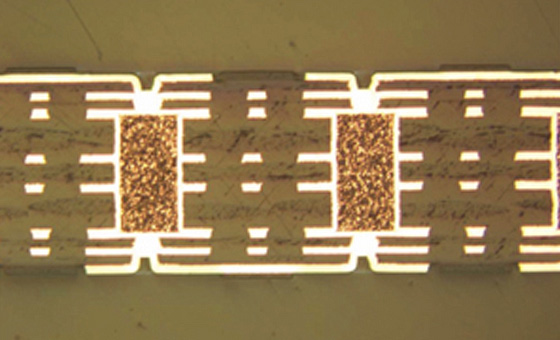 Stackup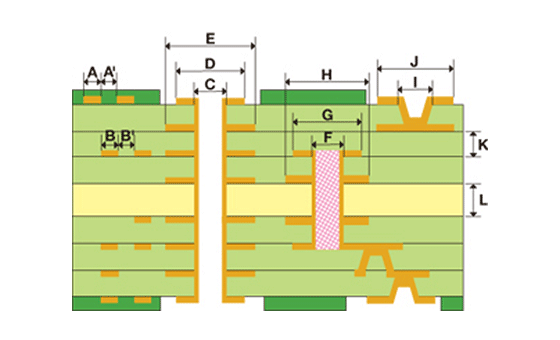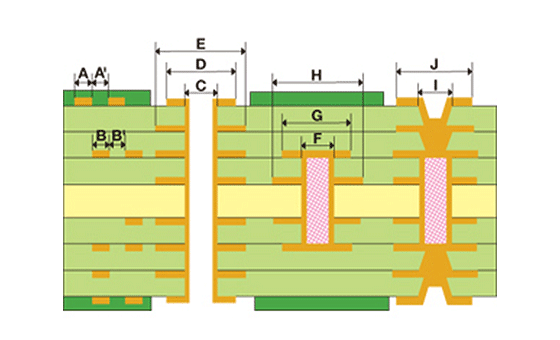 Design rule
Unit: μm
Parameter
Symbol
Standard Spec
Min Spec
Line width/Spacing
HDI Layer
A / A'
75 / 75
50 / 50
Core Layer
B / B'
75 / 75
50 / 50
Plated Through Hole
Drill Diameter
C
300
250
Pad Diameter
Outer Layer
D
550
450
Inner Layer
E
600
500
IVH
Drill Diameter
F
250
200
Pad Diameter
Outer Layer
G
500
400
Inner Layer
H
500
450
Laser Via
Via Diameter
I
100
75
Pad Diameter
J
250
220
Dielectric Thickness
HDI Layer
K
60
40
Core Layer
L
100
60
These figures are merely settings. They are subject to change without notice.
Search by application
Please select a detailed category
Please select a detailed category
Please select a detailed category